Ford F150 Raptor
Created @ Flavor.tv in Santa Monica. My roll included enviroment lookdev, shading and lighting.
Initial environment Lookdev and lighting.  Ground created with the aid of Real Displacement Textures and other displacement / color maps. Plants created in Speed Tree, ground populated with Xgen in Maya.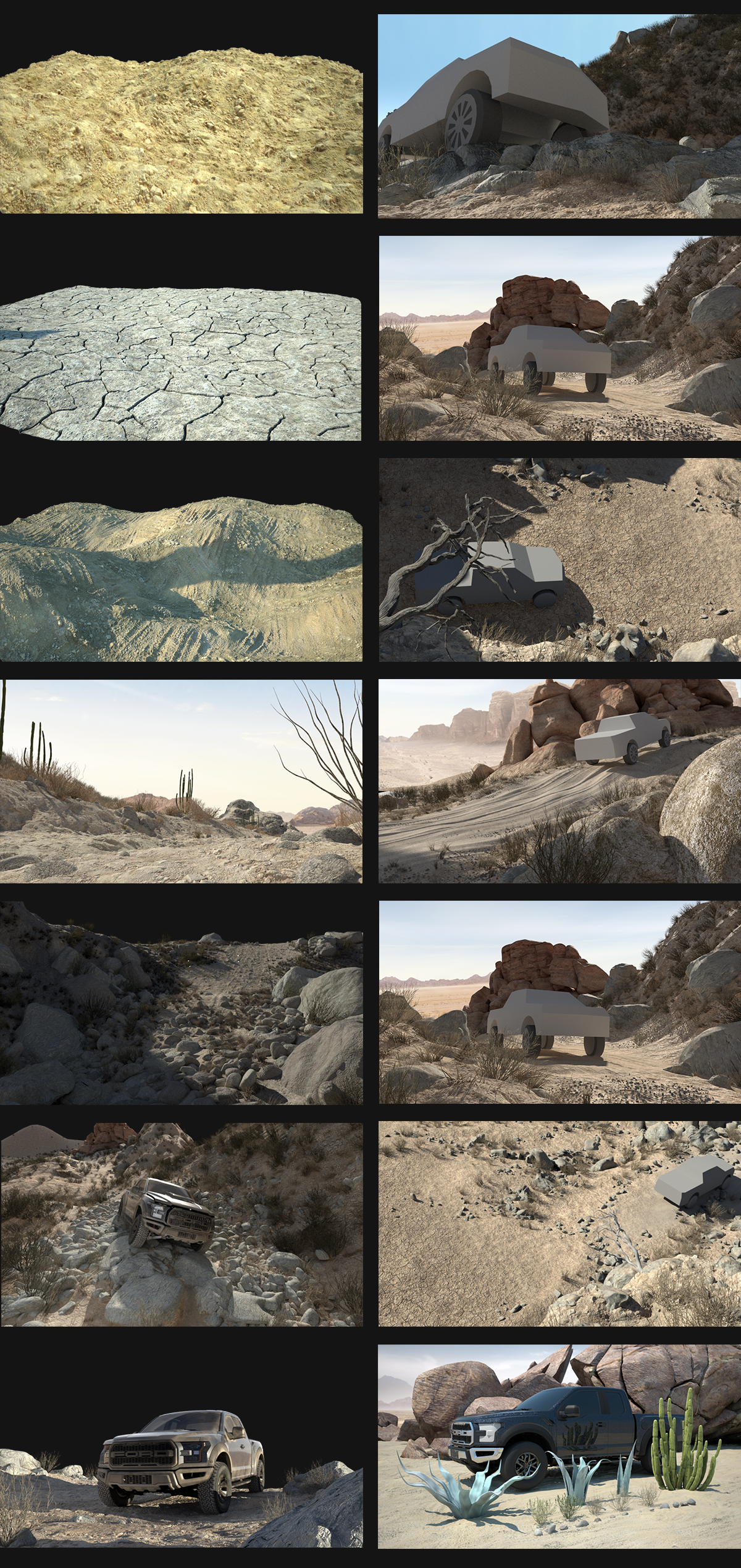 Final Beauty renders before comp.